Set up in 1983, Tower Aluminium Rolling Mills at Ota, Nigeria was a major step in backward integration for Tower Aluminium.
Aluminium Rolling Mills ( ARM) is today one of the largest Rolling Mills in West Africa,with facilities for converting its basic raw material, aluminium ingots, into high quality coils & discs.
The present installed capacity is 24,000 tons / annum.

PRODUCT RANGE
Aluminium Plain/ Stucco/ Chequered Coil & Sheet
                  Max width:                    1250 mm                       
                  Length:                         As required                     
                  Thickness:                     0.30 - 3.0 mm.               
                  Pattern:                        Plain / Stucco
                   Usage:                         Roofing/ GEQ / Port Cabins / Van Body / Furniture / Channel / Gutters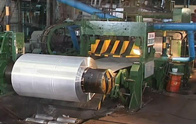 Aluminium Circles / Discs
                  Diameter:                      135  - 1000 mm               
                  Thickness:                     0.6 – 3.0 mm                 
                  Temper:                        H0,H8,H16,
                  Application:                   Kitchen utensils / Lighting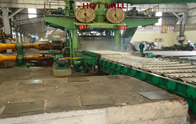 Diameters :  152mm, 178mm, 203mm, 211mm & 229mm       
                 Max. Billet Weight: 400 KG                          
                 Usage: To produce Profiles in Extrusion Plant.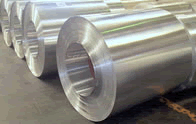 Max.Length:  3000 mm, capacity till 5.5 M.
                 Max. slab weight: 3000 kgs.
                 Usage:  To produce Coils / Sheets in Hot Rolling Mill.    
ARM is an ISO 9000 (certified by SON & ACM, UK) & ISO 14000 / ISO 18000 certified company by ACM, U.K.. 

ARM is having EMS compliance audited by Scott Wilson, U.K.

ARM has won several awards like ' Socially Responsible Organisation' from Manufacturers Association of Nigeria.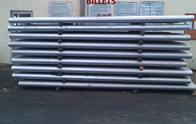 For Trade Enquiries Contact Us :
Tower Aluminium Rolling Mills
P.M.B 1035
Ota Industrial Estate
Idiroko Road, Ota Ogun State.
Nigeria.
Telephone : +234 1 7629886, 08034005269, 08023100658, 08059565911
E-mail :
tesnnadi2@gmail.com