Flexible Packaging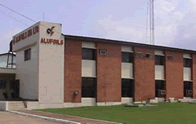 Established in 1987,
ALUFOILS Nigeria Ltd
. is a 100% subsidiary of Tower Aluminium ( Nigeria ) Plc, located at the Lagos - Abeokuta Expressway in Lagos State . Nigeria.
ALUFOILS is today a leading manufacturer of flexible packaging in West Africa . Its manufacturing facilities include State-of-art eight colour Rotogravure printing machine-3005, high speed Super-Combi laminator-2000, Slitters and a modern well-equipped laboratory. The equipments are capable of printing, laminating and offering various high barrier multi-layer film structures and laminates of high quality meeting international standards.
ALUFOILS has invested in top of the line machineries and have made a mark for ourselves in this category. We are known as manufacturers of quality materials. Our list of Clientele will stand witness to it that includes Cadbury, Nestle, Procter & Gamble, Ranona Industries, O.K Foods, Energy Foods, A&P Food, Limex Global and others. The well known Pharmaceutical companies Emzor, Tuyil, Juhel, May & Baker, Neimeth add to the client list of ALUFOIL.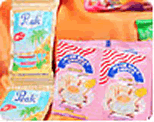 Our clients are our business partners and we believe that their success is our success. We believe in growing hand-in-hand with that of our business partners and we go that extra mile to do that.
PRODUCT RANGE
Alufoils offers various structures: Triple laminates (Polyester + Alu foil + Polyethylene, BOPP + Alu foil + Poly, Paper + Alu foil + Paper) for products requiring high barrier films like Milk powders and Cream biscuits; Double laminates- various structures for varied products like Confectionary, Biscuits, Detergents, Soaps. Various combination of double laminates are offered in various forms like BOPP + BOPP, BOPP + MET BOPP, BOPP + Poly, Polyester + Poly, Cast Polypropylene + Polyester, Paper + Alu foil and others.
For Trade Enquiries Contact Us:
ALUFOILS Nigeria LTD
KM 32, Lagos Abeokuta Expressway,
Beside Total Filling Station, Alakuko, Alagbado.
Lagos , Nigeria.
P.O. Box 1717.
Tel. No: (+234) 8062833603, (+234) 7094040193, 7098023944
Email: alufoils_bakshi@yahoo.co.uk